Women face specific issues in negotiation. Ashley Martin studies gender and diversity issues in organizations at Columbia Business School. She will share her expertise on what to look out for, how to combat gender-related problems and how to use gender to your advantage.
In this two-hour workshop, we'll learn how effective negotiators don't just get more of what they want, but also create positive relationships and reputations through the process.
Ashley teaches negotiation at Columbia Business School, and she will take you through leading research on gender and negotiation, giving you tools to apply the next time you're at the negotiating table. Then put your new skills into practice with a mock negotiation, facilitated by iDecisionGames.
Ashley Martin is a PhD student in Management at Columbia Business School, with a focus on gender and diversity issues. Her research examines how the ways in which we discuss gender and diversity issues affect our stereotypes about and behavior towards women and minorities. Her research has been supported by a number of prestigious grants, including a doctoral fellowship from the Social Sciences and Humanities Research Council of Canada. Prior to entering the doctoral program, Ashley completed her MSc in Organizational Behavior from Queen's University in Canada and worked in the financial sector.
This event is generously sponsored by:
Citizen's Mark is a lifestyle brand for a generation of socially conscious and empowered women on the rise. Beginning with its Inaugural Collection of responsibly made Italian wool blazers, Citizen's Mark is changing the way the fashion industry serves women in both factories and boardrooms. #MakeYourMark
WeWork is the platform for creators. We provide the workspace, community, and services you need to make a life, not just a living. To learn more about the WeWorklocations in New York City, click here to book a tour or send an email to joinus@wework.com. Make sure to let them know you were referred by Citizen's Mark/Ask For It.
iDecisionGames is a global education technology company that seeks to use cutting-edge technology to make education more interactive and fun.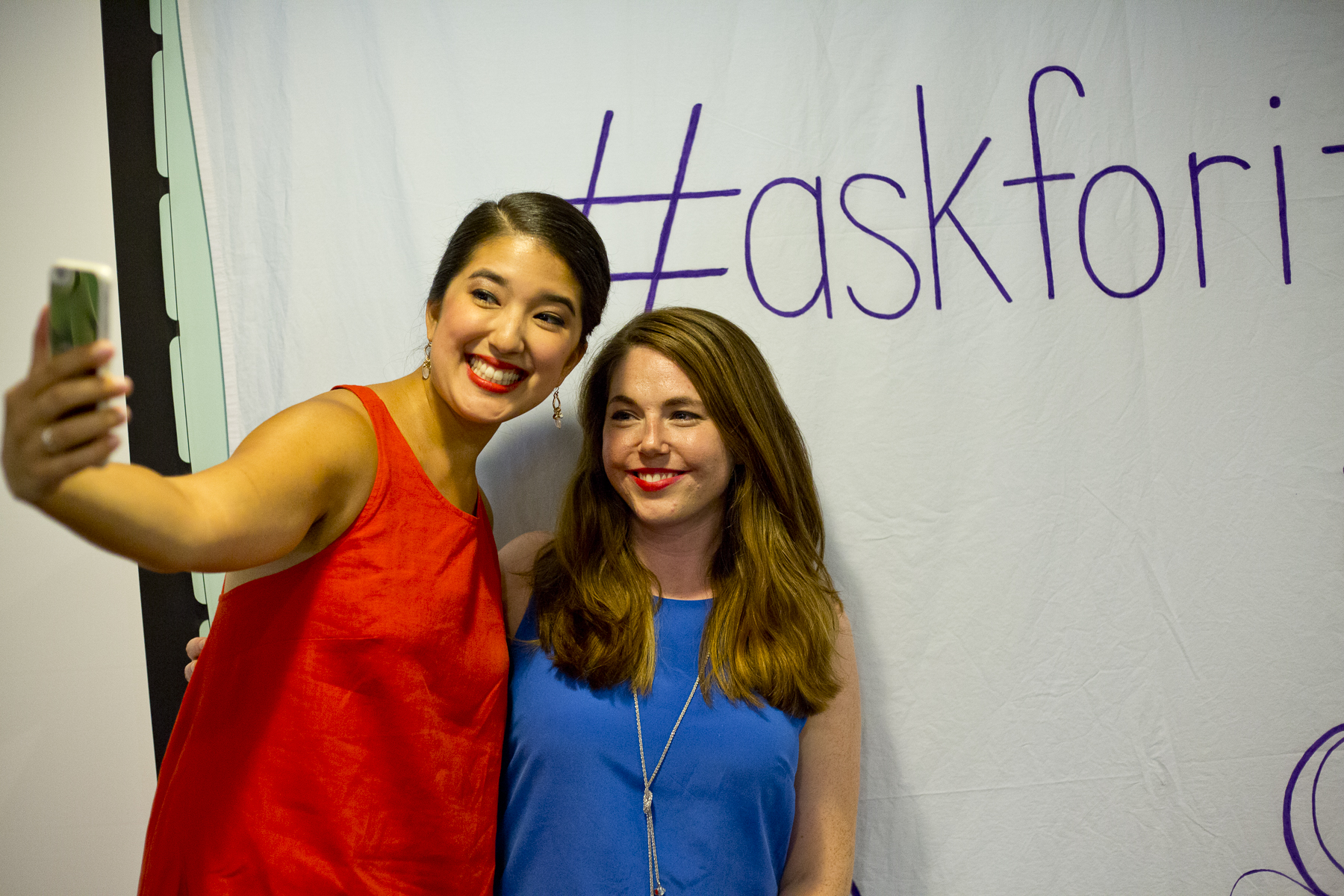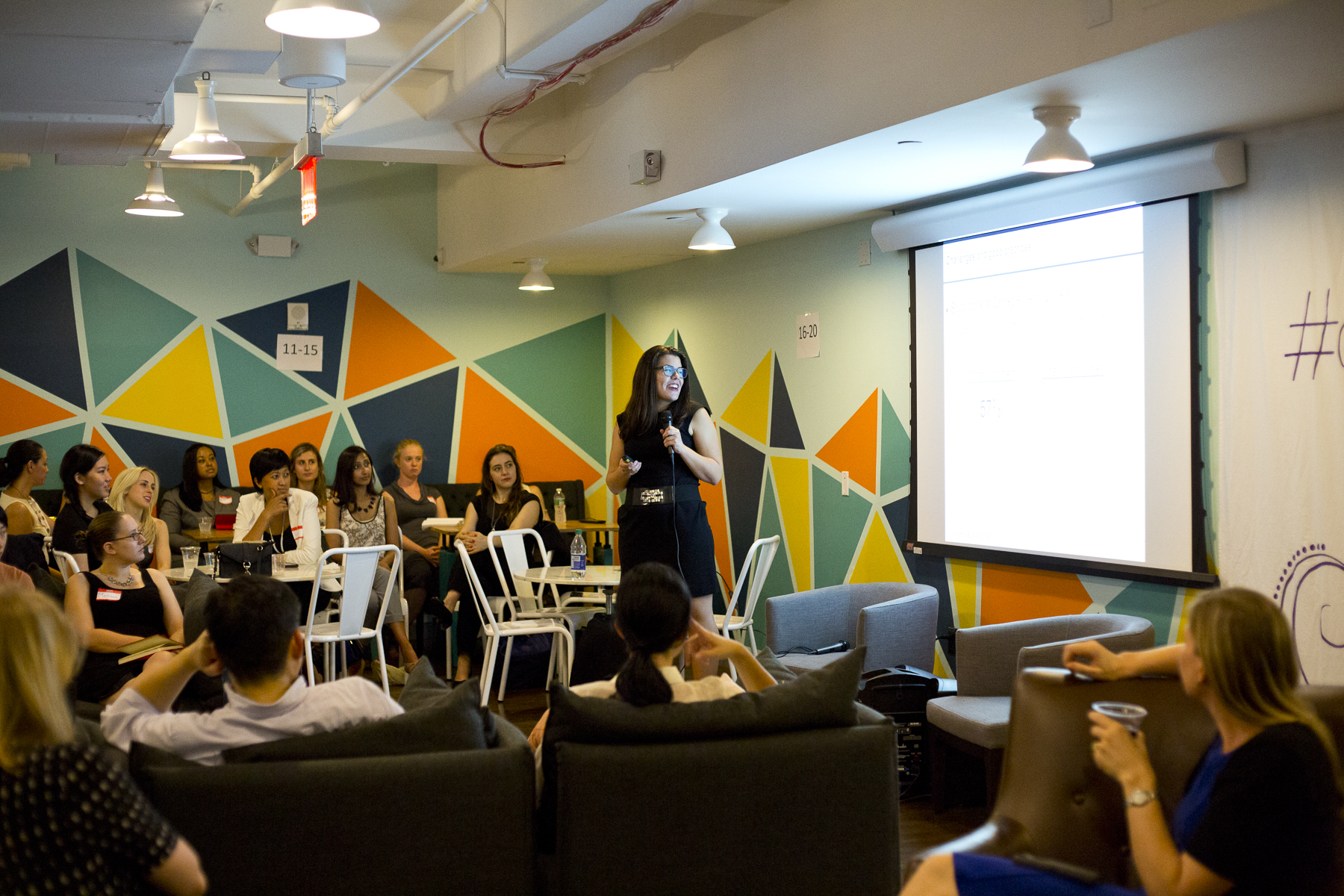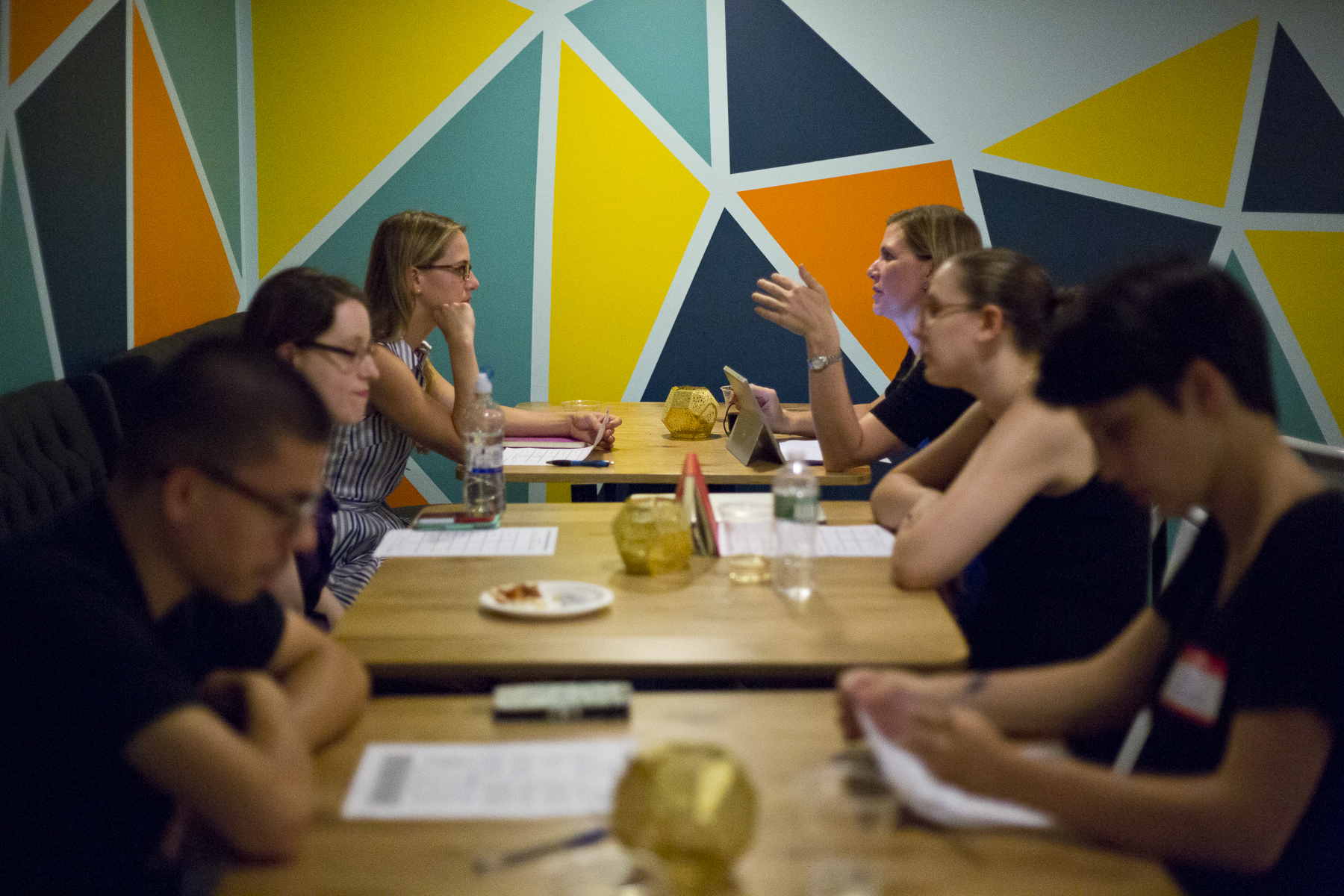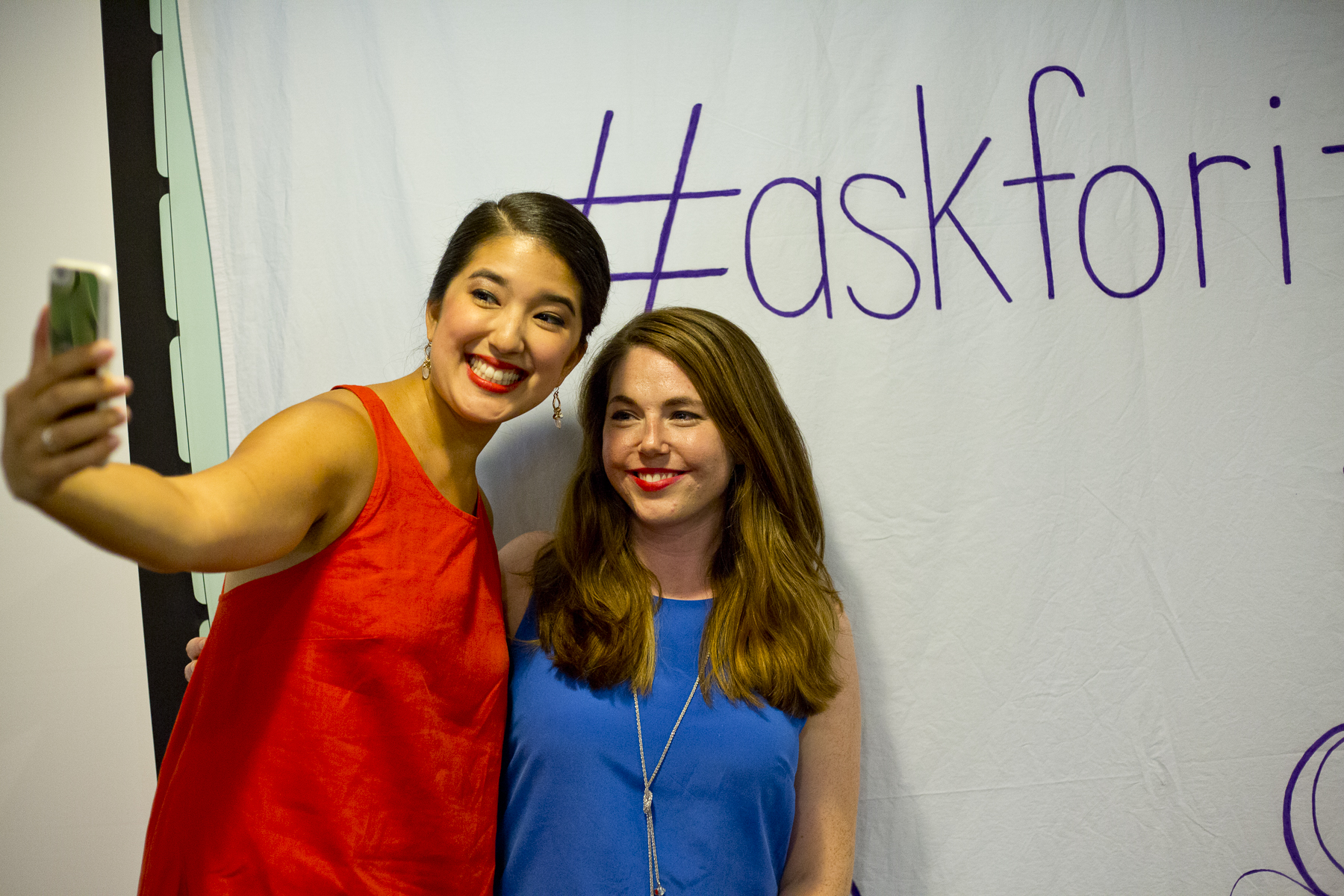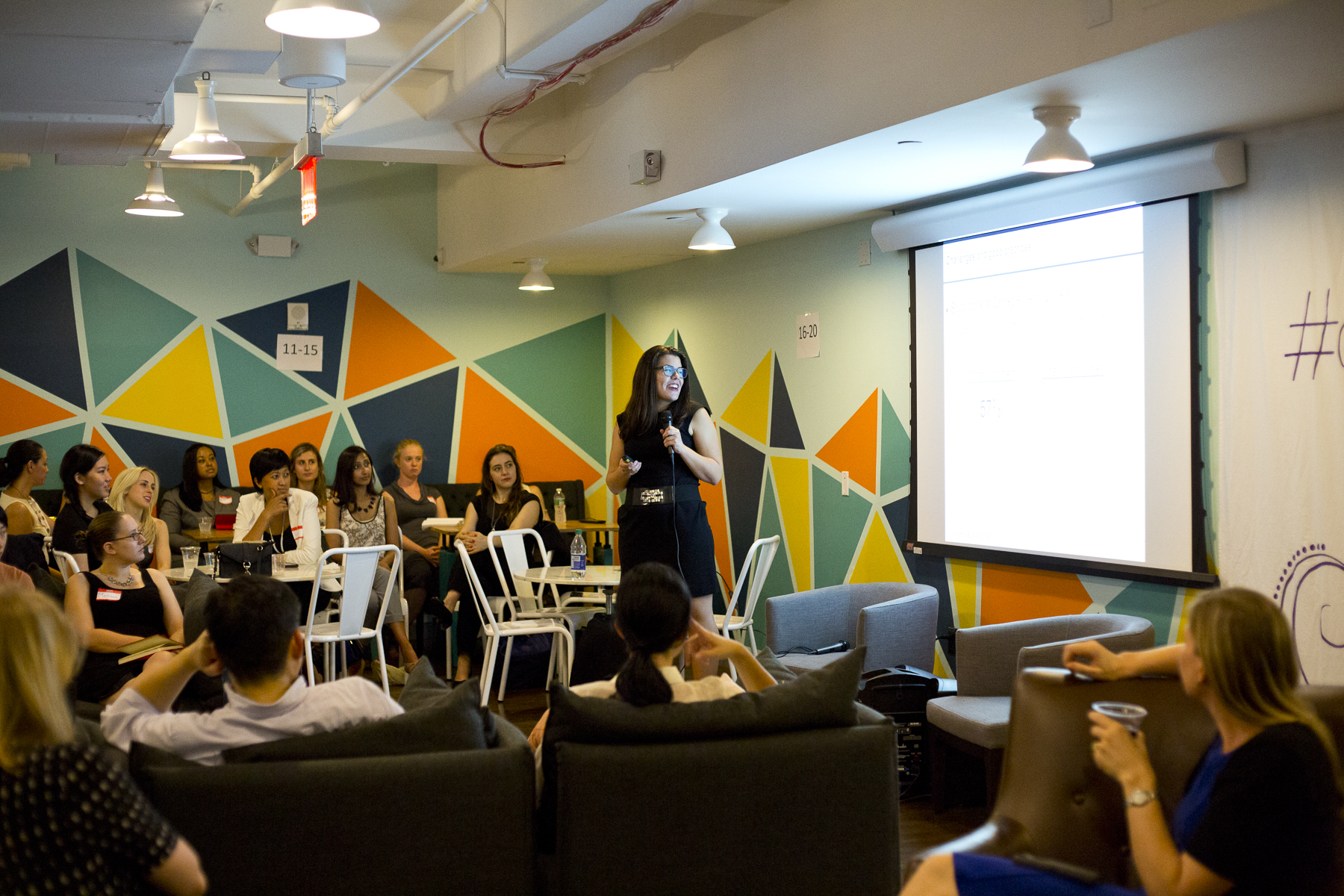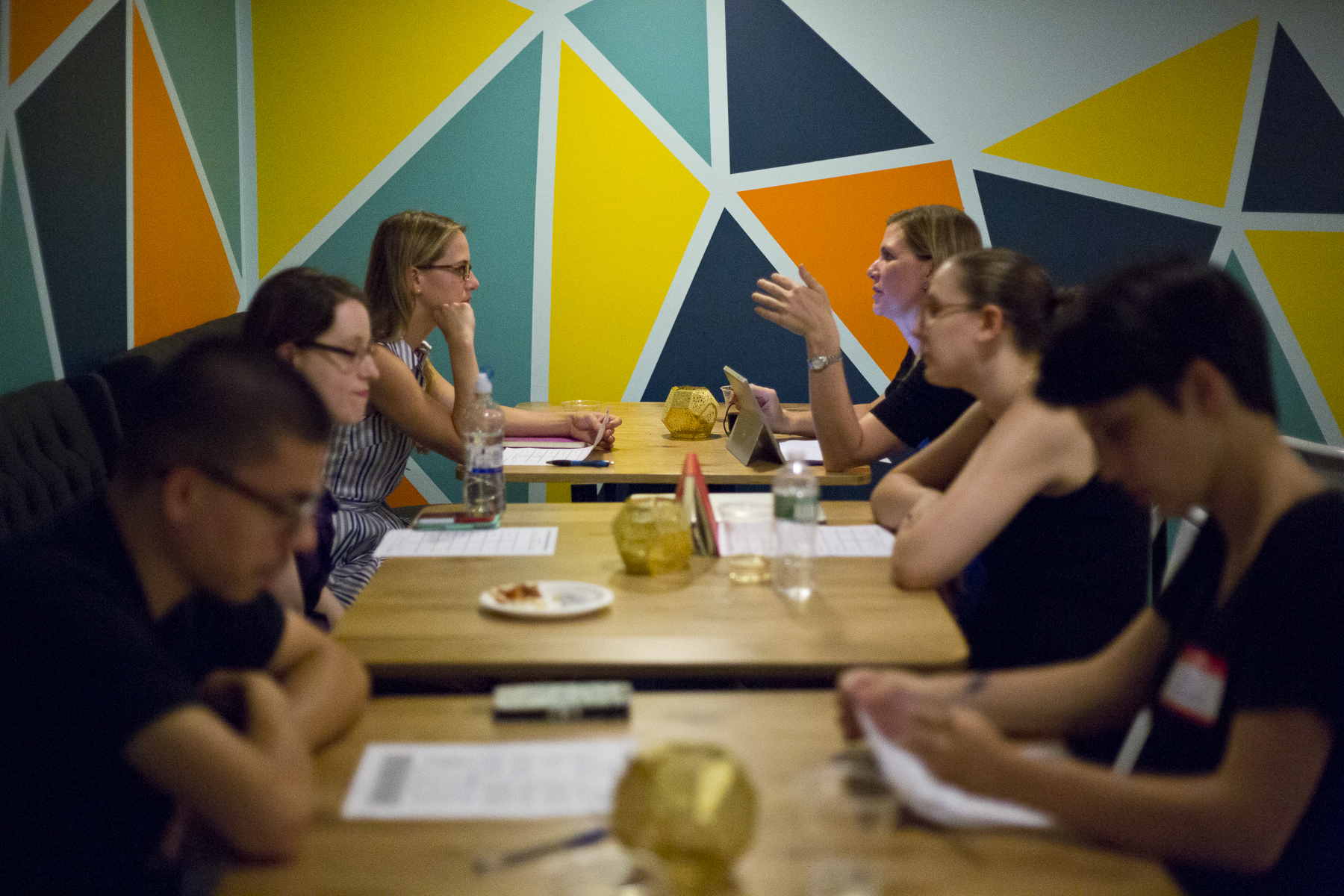 Photos by Dawn Kriss. Hosted at WeWork.